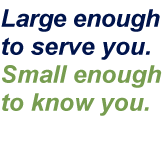 NWFL has been in business since 1983 providing transportation solutions to many businesses as well as individuals in the Pacific Northwest. We are a truly independent leasing company with no affiliation to any specific dealer or manufacturer. As a result, we can and do offer an unbiased opinion of what the best vehicle will be for your specific needs and budget.
While our foundation has been in vehicle leasing, we have also built a strong presence in the equipment leasing field in addition to having our own pre-owned sales facility.
NWFL provides leasing assistance to small to medium sized businesses needing 1-100 vehicles. Whether it is a car, truck, SUV, or van, we can obtain the correct vehicle for your needs at very competitive pricing.
NWFL has developed an extensive dealer network that allows us to factory order or purchase out of stock any make or model virtually anywhere in the country.
NWFL has been a member of the National Vehicle Leasing Association for over 20 years. A major benefit of this affiliation is the fact that we are kept up to date on the latest developments within the leasing industry which we pass on to our clients.
You can be assured that you will be treated as a valued client and not as a number. We are large enough to serve you but small enough to know you.